Welcome to the Dangerverse Wiki!
Welcome to the official Dangerverse Wiki, a collaborative encyclopedia for everything and anything related to the Nickelodeon original series, Henry Danger and Danger Force.
Today is August 17, and there are currently 138,633 edits to this wiki with 927 articles to edit.
About the Show
Henry Danger follows 13-year-old Henry Hart who lands a part-time job as Kid Danger, a sidekick-in-training to super crime fighter Captain Man, while Danger Force follows a group of four kids (Mika, Miles, Bose, and Chapa who help Captain Man fight crime as the superhero team, the Danger Force. Their colorful adventures throw these childrens' ordinary lives absurdly out of balance, yet they must keep their identities a secret from the citizens of Swellview in order to protect them.
Meet the Henry Danger Characters!
Meet the Danger Force Characters!
Featured Articles of the Month
Featured Crew Member




Mike Caron is an American director and the assistant director of Henry Danger and Danger Force. Read more...

Featured Cast Member




Winston Story is an American actor. He portrays Trent Overunder in Henry Danger and Danger Force Read more...

Featured Character




Mika Macklin also known as the superhero ShoutOut, is a main character in Danger Force. She is portrayed by Dana Heath. Read more...




Featured Episode




Return of the Kid is the eighth episode of Season 1 of Danger Force. It premiered on November 7, 2020 to an audience of 0.59 million viewers. Read more...

Featured Pairing




Chay is the friendship/mentor pairing of Ray Manchester and Chapa, also known as Captain Man and Volt, are both main characters in Danger Force. They have a boss and employee relation, but are close friends, and have many similarities. Read more...

Featured Media

The FINAL 5 Minutes Of Henry Danger! - Henry Danger

Featured Animated Segment




Trouble in Tropikini is the second part of the fourth episode of The Adventures of Kid Danger. It premiered on February 9, 2018 to an audience of 1.22 million viewers. Read more...

Featured Location




The Man's Nest is the new secret base that Schwoz built for Captain Man and the Danger Force to report to when there is crime in Swellview. Read more...

Featured Gallery




The Danger Force Awakens Gallery is a gallery that includes images from The Danger Force Awakens episode, it includes behind the scenes pictures, episode pictures and videos.Read more...
Polls
Visit the

poll archives

to view previous polls.
Dangerverse Wiki Affiliates
Hero/Villain References
Henry Danger and Danger Force contains multiple references to existing properties (such as Marvel/DC Comics) that poke fun at the superhero genre. Click hereto see them.
Production info
Want to know when your favorite episode was produced? Or when a season was in Production? Well then check out the Dangerverse Wiki:Production Schedules.
Next Episode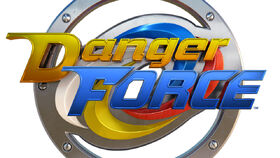 The Supies will premiere in...
April 9, 2022 19:00:00 ESTPlease enable javascript on your browser.

Twitter
Help Out
To upload a picture, click here
To write a blog, click here
To find out what's needed, click here
To write a new article, just enter the title in the box below.
Recent Blog Posts
Latest Blog Posts
Months ago, Fazbear frights burned down…
Note: This episode takes place a few months after the previous three episodes, which took place in 2020
In 202…
Danger & Rooney is an upcoming fanfiction crossover event between the Nickelodeon series Henry Danger and the Disney Channel series Liv and Maddie.
Hello to you all, as you all know my name is Mori and I am an admin here on the Dangerverse Wiki and I am again honored to be able have this position…
See more >